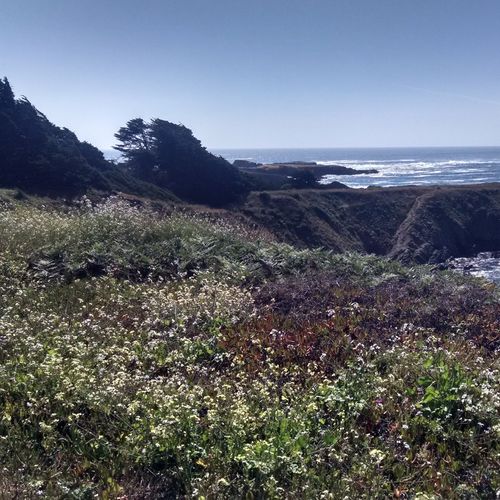 Additional Bio Info
 My musical journey began at age five, passing through drums, accordion, guitar, trumpet, flute, recorder, and piano, settling on the guitar at age 14. Since those early days, I've been tossed around on the sea of life, wandered off the straight and narrow path and back, experienced the sunshine and rain of life, survived the fury of my own personal storms, and wrote almost 200 songs along the way.
       As a singer-songwriter, I have spent many years performing in concert halls, coffee houses, small clubs, county fairs, backyards, and living rooms all across the country. Most of the time I sang cover tunes composed by my singer-songwriter heroes, while sometimes adding in a few of my own original songs. Through the years, my original song list grew to over one-hundred songs. Eventually, my set-lists were filled with more of my own songs and fewer cover songs. Today, I perform my own songs exclusively. 
       My new album, Sunshine or Rain, is comprised of my original songs. It is the beginning of my adventure as an all original singer-songwriter. The songs I've included in the album were written across a wide span of years, some from the '70s, some from the '80s, and some are more recent works. They reflect a mix of musical styles (folk-rock, country-rock, soft jazz), sharing my personal reflections on life's ups and downs. They're a short tour of my musical journey. Fitting myself into a specific genre is not easy, so I just tell people I'm an Indie/Americana artist. The bottom line is it all comes from my heart.
Enjoy!!  G Stephen Bosk
Promo Info
G Stephen Bosk
The Guitarist-Singer-Songwriter
Singer songwriter G Stephen Bosk brings a rich and varied range of styles to his live performances. Inspired over the years by the likes of Gordon Lightfoot, Jack Elliot, Bob Gibson, Gene Clark, Gene Parsons, and Hal Wagenet, G has developed his own unique style of melodic guitar playing and song-craft. His blending of folk, rock, country, and light jazz styles give G's music a particularly calming and rich sound that creates a tremendously pleasant listening experience. His vocal style fits each song perfectly, being smartly understated to better express the inspired lyrics, which are both thought provoking and reflective. There's a great deal of heart in his music. His recent album, "Sunshine Or Rain". is a great example of G's style and sound. (recorded at Acadia Recording Studios, Portland, ME with musical back-up provided by their studio Musican/Engineers).